Richard Gale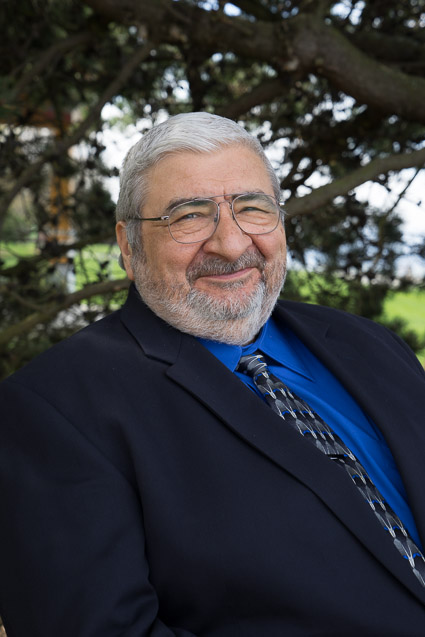 Richard moved to Bellingham, Washington, in 1979 with his wife, Linda, and their two children, Tony and Ginger, to help his wife's grandmother whose husband had recently died. He had been approached about a career as a life insurance agent several times. He was in a new town and was looking for work, so this seemed like a good time to see if he could make a go of it. After passing his state licensing test he joined MetLife as an agent. He realized in pretty short order that to do his job the way he would want it done for him, he had to do more than be a simple life insurance agent for a single company. So in 1981 he left MetLife for Prudential, where he became registered to sell securities and was not contractually obligated to sell insurance products exclusively for his primary company. This enabled him to offer a more comprehensive range of products and services. In order to emphasize that flexibility he began doing business as The Richard D Gale Company in 1989, while maintaining his relationship with Prudential. In 1991 he earned his Life Underwriting Training Council Fellow (LUTCF) designation.
Throughout his years in the financial services industry, he found his clients were asking him for more advice and counsel. In order to provide a more complete level of service he sought permission from Prudential to become a Registered Investment Advisor. At the time Prudential did not allow their agents and registered representatives to hold themselves out as RIAs. But when Prudential opened a financial planning department, Richard was offered the opportunity to become a Registered Investment Advisor Associate, which enabled him to provide financial planning services under Prudential's registration.
In time, in order to offer a still wider variety of products and to better be able to provide the quality of service he wanted for his clients, he began looking to leave Prudential. He had run across KMS Financial Services several times over the years and knew only good things about them. While preparing to leave Prudential he talked with several broker/dealers. When talking to KMS about moving his business there he was impressed with their level of integrity and professionalism. In January 2002, he transferred his securities and advisory service registrations to KMS. He earned his Chartered Financial Consultant (ChFC) designation in 2004. He is a member and past president of the Northwest Washington Estate Planning Council. A few years after joining KMS, he changed the name of his business to Financial Strategies & Solutions so his business name would better describe his services and philosophy.
If you are interested learning more about Richard's background, read on….
Richard decided while a young child that he would not allow the fact that he stuttered to dictate the terms of his life. Accordingly he purposely put himself in positions that forced him to talk in front of people. That determination led him into selling garden seeds and Christmas cards up and down Loleta Avenue in Eagle Rock, California where he grew up. As one thing led to another he found himself selling various products to pay his way through college at Brigham Young University. But his experience in sales was rife with disenchantment.
He would work for a company until he discovered something about the product line, or their tactics that didn't mesh with his belief that in every business transaction, everybody should win. He would then leave that company and find another.
At one point, a potential customer told him that he had heard that the books he was selling was soon to be offered for a significantly lower price. He checked with management, was told that wasn't the case and he passed that information onto the customer who bought from him. A month later, the price was lowered. When the company was unwilling to make good on the misinformation, Richard saved up the money to pay the customer back the difference out of his own pocket and left the company. While working for another company, he made a sale, but the customer wanted time to think. He agreed to give Richard a check with the understanding that he would have the weekend to think about it. When he called to ask for his check back, the owner of the business wanted Richard to lie to the customer and tell him that it had already been deposited. He left that company too. After several similar experiences, he decided he would not sell anything again, unless he could really do it on his terms.
After college, Richard and Linda, served as home parents for a group of boys homes in Utah. When Linda's grandfather died, they moved to Bellingham where Richard has been involved in the Civil Air Patrol and has been actively involved in several political campaigns, when he has found a candidate or cause that has stirred his blood. In 2000 he fulfilled a lifelong dream by earning his private pilot certificate.